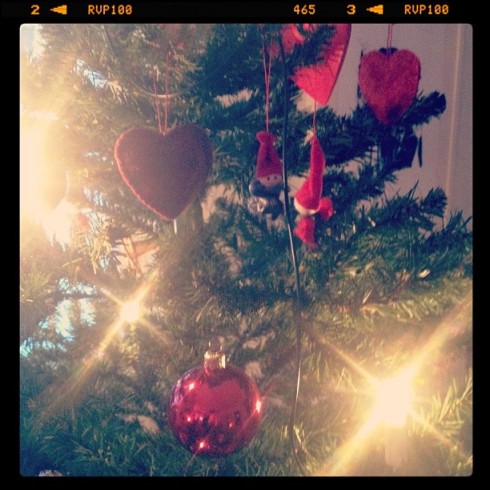 Amnesty driver under hela december månad en global manifestation "Skriv för frihet!". Tillsammans är vi 100 000-tals personer i över 70 länder som agerar för positiv förändring. Jag har tagit ställning för att mänskliga rättigheter ska gälla alla, alltid.
Idag på FN:s dag för mänskliga rättigheter, och resten av december, har du möjligheten att visa att ord är makt. Gå in och skriv ett vykort i Amnestys kampanj (eller välj bland förvalda bilder och förskriven text om du har bråttom) och gör skillnad. Du också.
Jag valde att skicka ett vykort till Chiou Ho-shun som har suttit häktat i 23 år för ett brott han torterats till att erkänna trots att vittnen friar honom under tidpunkten för påstådd kidnappning och mord. Så här skrev jag:
My children decorated the Christmas tree with the old and the new. With tradition and innovation. Hoping that the circumstances surrounding you will do the same so that you will be able to catch a glimpse of Santa this year, and the smell of pine. We are thinking of you, talking about your situation, and doing what we can to bring justice in your case. Looking forward to your release!
我的孩子们的旧的和新的圣诞树装饰。传统与创新。希望的来龙去脉,你会做同样的,这样你就可以一睹圣诞老人今年,和松树的气味。我们都想着你,谈论你的情况,做什么,我们可以在您的情况下带来正义。期待您的版本!
Uppmuntrar Camilla Eriksson